Yoga, Aerobics and Pilates
Yoga, Aerobics and Pilates Mats
A good quality yoga mat is a must if you want to be comfortable and avoid injury. This particular mat is suitable for yoga, pilates and exercise classes.
The mat has excellent grip and provides a stable surface to practise on which is very important. It has extra thick cushioning for extra comfort and is wonderfully soft.
You want to focus on the asana not how hard the floor is, or whether you might slip when you are at full stretch. A good yoga mat makes you want to practice and when you unroll it at class look out for the envious glances, protect your karma by recommending it to your friends.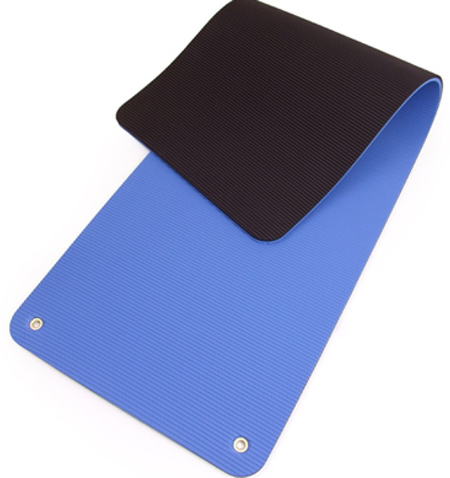 Contact Bill Ferguson
Osteopath Tenterden


Book an osteopathy appointment now
Tel: 01580 762754
Follow my work blog
www.tenterdenosteopath.co.uk

Professional Exercise Mat